Contract Options & Benefits
Traditional GC Contract Delivery
Strategy Builders can deliver general construction services in a contract agreement best fitted to each Client's specific need.  Traditional delivery of this service can be competitive bid, negotiated, or qualifications-based, and can be contracted as a lump sum, guaranteed maximum price (with or without a savings split), or delivered "open book" with agreed upon values for general conditions and fee.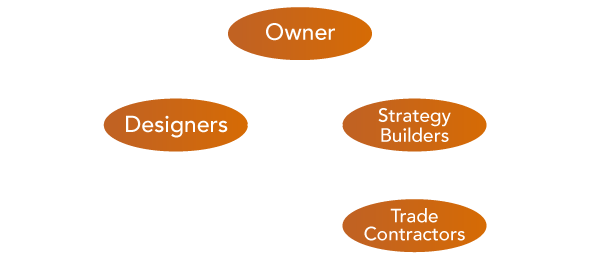 Traditional General Contracting Benefits
Widespread Use and Familiarity

Known Contracting Format With Trade Contractors

Fairness in the Process

Lowest Initial Construction Price

Bid Generally Based on Completed Documents
---
Design – Build Contract Delivery
Clients that prefer single source design and construction services should opt to place the general contractor as the dominant contracting entity in a design-build process. With this "one stop" contract delivery, Strategy Builders hires selectively chosen Designers to deliver a turnkey project to meet the Client's needs and specifications.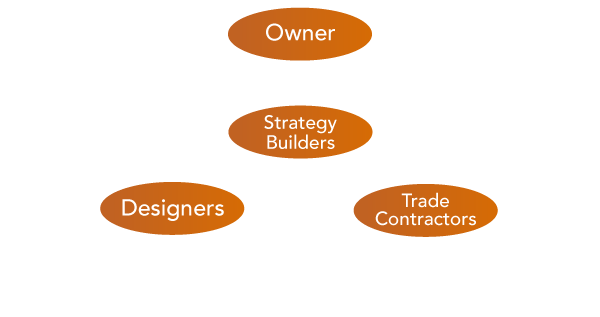 Design – Build Benefits
Single Source Contract to Complete Design and Construction Services
General Contractor Provides Expertise During Design
Early Cost and Schedule Control
Efficient and Constructible Designs
Improved Coordination and "Team" Concept Between Constructors and Designers
Reduced Overall Project Duration
Minimizes Owner's Exposure to Increased Costs
Guaranteed Maximum Price (GMP) Option Available
Requires Less Owner Involvement After the Project is Defined