Contract Options & Benefits
Construction Management At-Risk: CM Holds the Subcontracts
Under this delivery, Strategy Builders contracts for a project as a Construction Manager, but holds all subcontracts in the same manner as a General Contractor.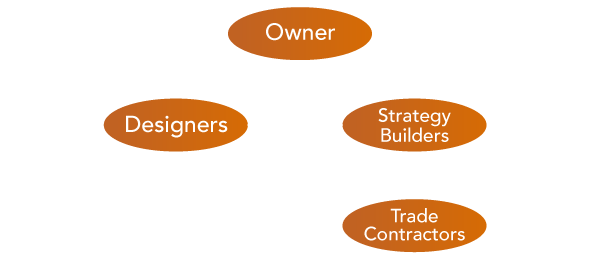 Construction Management At-Risk Benefits
CM Works in Partnership with Designers From Project Inception
Professional Management of Both the Design and Construction Process
Detailed Estimates Provided Throughout the Design Process to Maintain the Budget
Guaranteed Maximum Price is Developed Early in the Process
CM Assumes Contractual Risk to Subcontractors and Builds Project as a General Contractor
---
Agency Construction Management: Owner Holds the Subcontracts
Under this CM delivery, Strategy Builders contracts with the Owner to manage and oversee planning, design, and the construction process. As the Owner's representative, Strategy Builders holds no sub or prime contracts and manages either a general contractor, multiple-prime contractors, or individual subcontractors.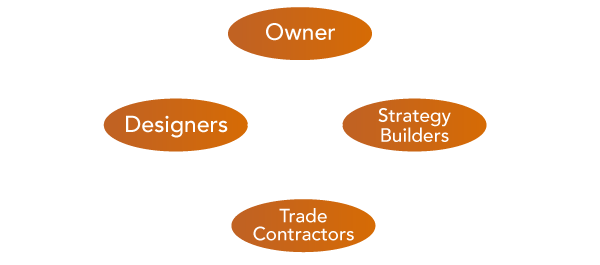 Agency Construction Management Benefits
All Sub-Trades (Multi-Prime or Individual Trades) are Competitively Bid
CM Works in Partnership with the Owner and Designers
Cost and Schedule Controlled Throughout Design and Construction
Early Knowledge and Control of Cost and Schedule
Ability to Proactively Manage the Design and Construction Process
Affords Design and Construction Expertise for the Owner Without Conflict of Interest
Lower Cost to Owner for Accepting Risk of Subcontract Trades